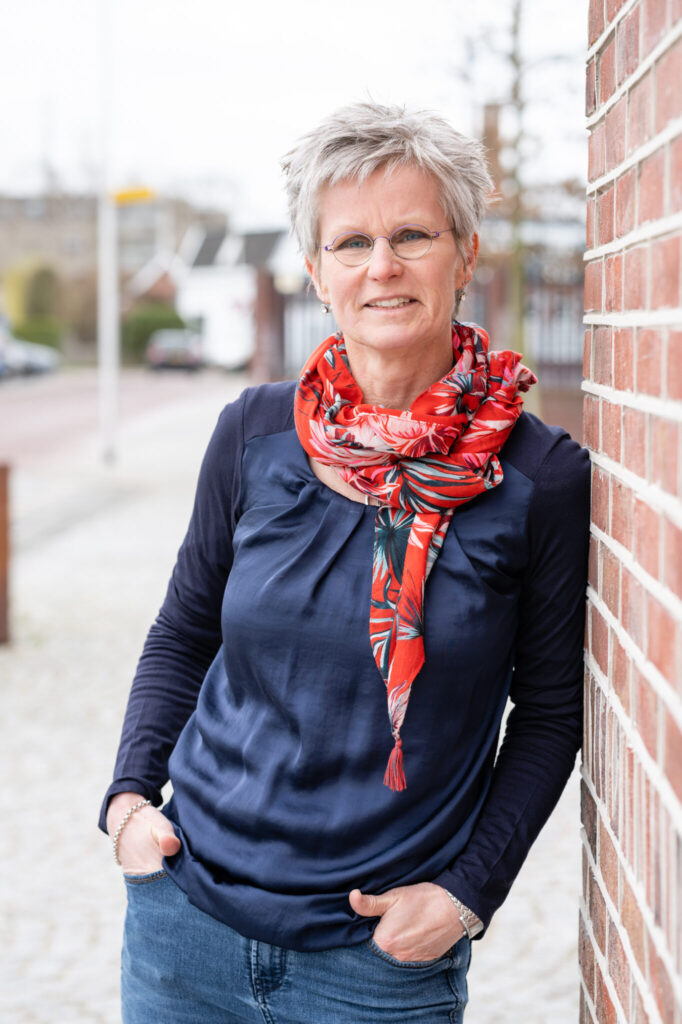 My name is Gerda Vink (1969) and I live in Enschede with my husband. We have two grown-up children. I have been a professional organizer since 2018. Organizing is something very much natural to me.
Between 2006 to 2018 I worked as a coordinator for Stichting Present Enschede. This organisation puts groups of volunteers in contact with people who have a lack of money, network and health to do a certain task themselves. I was allowed to supervise many clean-up projects here. These projects always made me extremely excited, because they have immediate effect on how somebody feels. This inspired me to become a specialist in this field.
I often hear that people experience "more peace and quiet" because there is more space and overview in the house. Rooms are used for their intended purpose again. You regain energy and the desire to make your home beautiful and cosy, to put some flowers in a vase, to invite people in.
"A well-organised living environment improves your well-being in many ways. I would like to see that happen to everyone and that is why I would like to work as an organizer."
I did my training as a professional organizer with Els Jacobs from De Huishoudcoach, who is an authority in this field. Startubg from 2018 I joined the NBPO, and in 2022 I got the RPO-qualitycertificate.
Reaction from Mrs. B. from Borne:
"You are a calm woman who is very pleasant to work with.
You do not impose anything, and you have a respectful approach to your clients and their space.
You know how to divide the questions you get into clear pieces and how to give guidance. And you know which questions to ask to get to that point.
I like the fact that you are not afraid to roll up your sleeves yourself during a tidying-up job. Your enthusiasm when progress is made is infectious.